So You're Ready to Sell or Trade In Your Vehicle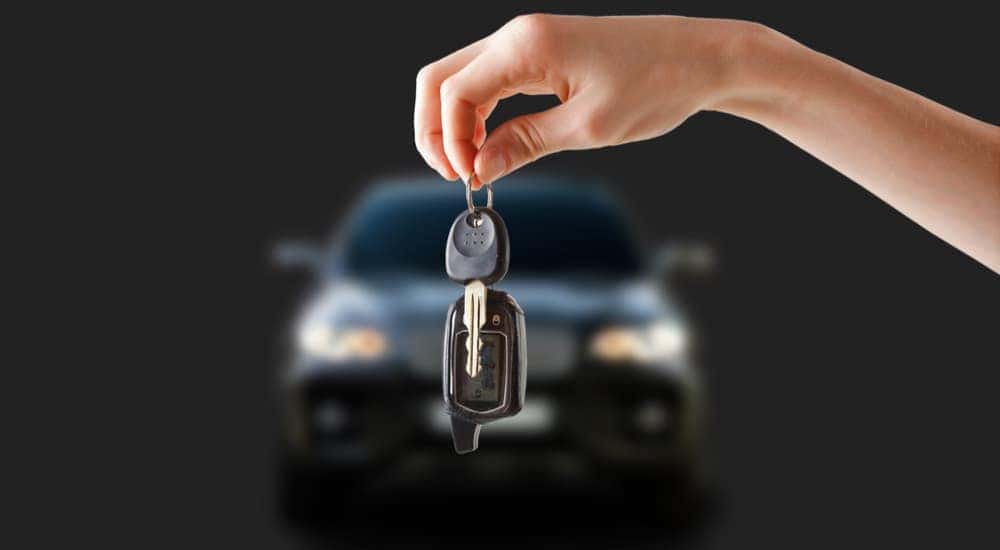 So you have decided to sell your car. Even the greatest vehicles run their course in your life, and while your car might have been with you through thick and thin, maybe your needs have evolved, and it's time to part ways. Perhaps you're growing your family and need to expand beyond your little hatchback to a full-size SUV. Maybe you've taken on a higher role at your company, and you need a more professional-looking vehicle to match it. Whatever the reason, it's time to swap out the old and bring in something new, so you've decided to sell your car to us! You might have looked into the online markets and individual buyers and found what many do: there are a lot of scams and lowballers out there.
Selling a car is not like selling an old blender: you need to get it right. Failing to do so can have massive financial consequences and even come with some risks. Selling to a trustworthy and reputable dealer like us, however, brings something that you can't put a price on––peace of mind. When you trade in or sell a car to Ryan Cadillac Minot, you're working with a legitimate institution that has extensive knowledge in the vehicle industry, and often even in your particular car's brand, make, and model. We work hard to make the process as transparent as possible. Selling to us is a wise decision. So now it's just about figuring out what you need to do to prepare for this process.
The Benefit of Trading In
Before visiting us, it's important to know why trading in is a smart move. Remember that if you plan on purchasing another car after selling this one, we'll make it worth your time to trade in. Trading in means you can handle both transactions, selling your old car and buying your new one, all right here with us. This removes a lot of the hassle of shopping around. It can also mean some tax breaks. Plus, we value our customers who trade in and reward them with incentives and offers towards their next purchase.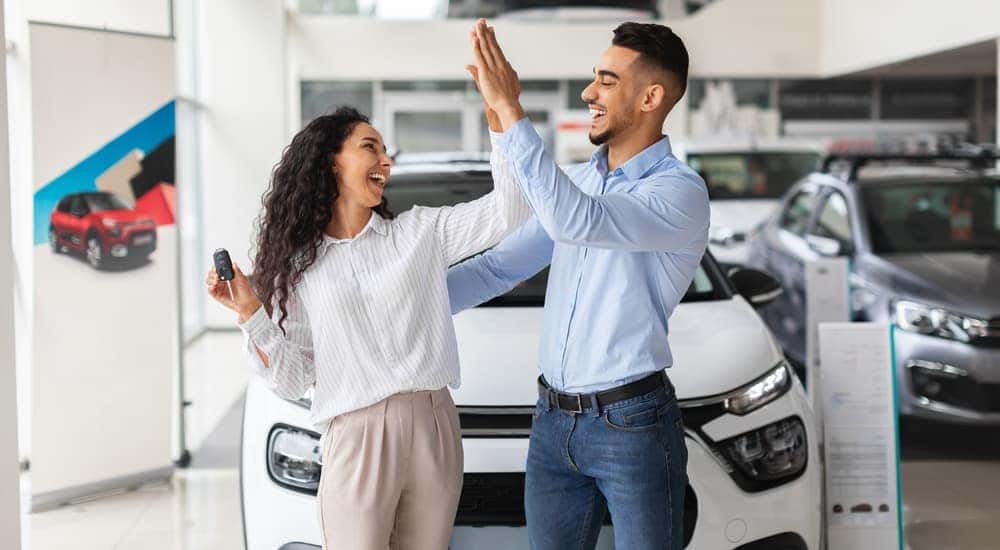 Why Ryan Cadillac Minot Is the Place to Trade In
If you want to trade in your vehicle, you'll naturally want to pick out the car you'll purchase, too. Trading in a car at a dealership with an extensive selection like ours is a great idea because there are so many vehicles to choose from. So, as a part of getting ready to sell your car to us, research the car you want next. Perhaps there are several cars you have your eye on. Our website makes it easy to search through our entire inventory of new and used vehicles, so you can pick out some options before you pay us a visit. There are many features to choose from, so you can customize your ideal vehicle and narrow down your search.
Once you have picked out the car you want next, it's time to value your trade-in so you can see just how far your old vehicle's value will take you. We make it easy to check your vehicle's value on our website. Just answer a few simple questions about your vehicle, and we'll give you an instant cash offer that's good for up to seven days. All you have to do is pay us a visit, show us the offer you received online, and test drive that next car you picked out. You can handle the sale of your old car and drive off in your new one, all in one day.
Manage Your Expectations
It is good to research the value of your car before visiting us, but be realistic about your expectations. Remember that we might need to put costs into preparing the car for sale. This could include making minor or major repairs, detailing it, and more. If your car does have any damage, including to its interior parts or exterior, that will mean a ding off the price of the vehicle. Remember that part of what you're paying for at our dealership is convenience and peace of mind. So while a stranger online might have told you they'd give you more for the car, you don't know how real (or safe) that transaction would have been. Plus, it'll take far more of your time going through all of the important paperwork and such that you need when selling; we handle all of that for you. At Ryan Cadillac Minot, the transaction is legitimate and easy.
Inspect Your Vehicle
It's a good idea to take your car to a mechanic for a full inspection before bringing it into the dealership. If you can get a good price on small repairs, consider getting everything in working order before coming here. However, if you just don't have the money to put into repairs, don't think you'll make the money back in the sale, or the repairs are major things, you'll still be able to sell to us for a good price.
We have a service and repairs department on-site and can likely have your vehicle fixed at a better cost than an individual buyer would. Translation: an individual buyer might ask you to cut a lot off the cost of a damaged vehicle because repairing it will cost them quite a bit. But because we can repair vehicles on-site here at a reduced price, you'll get a better deal. However, if you can afford to get your car in top condition before bringing it in, you stand the best chance of getting top dollar for it.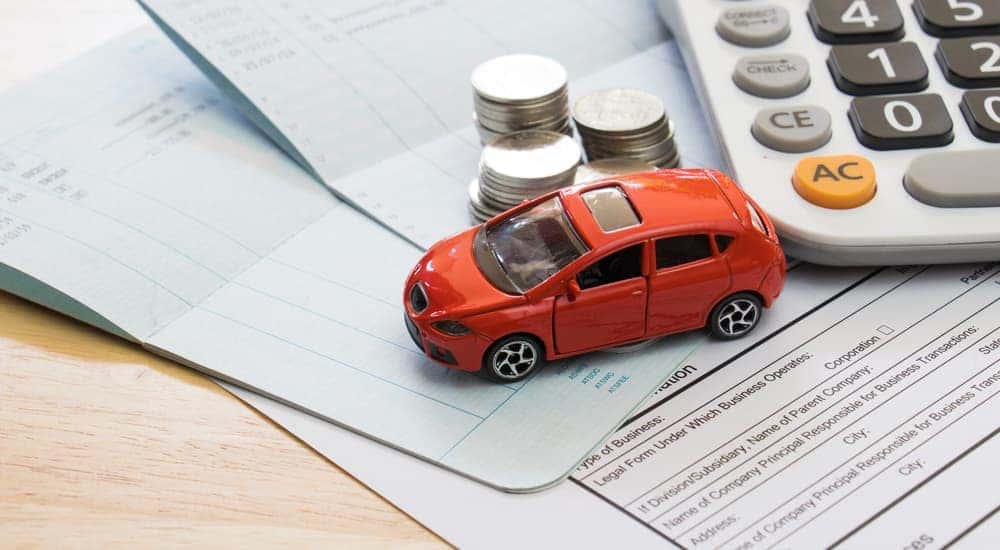 Gather Your Paperwork
The very first thing you'll need to show when selling is the title, which proves you are the legal owner of the car. If you have a loan on it, then you are going to need your lender information and payoff amount. We will help you deal with paying off your old vehicle or help you roll the old loan into your new one. Don't be shy about bringing in a car that still has a balance on it; we are always willing to work with you on that. You'll also need your driver's license as proof of identity and your insurance information.
While not a necessity, it isn't a bad idea to bring in any maintenance and service records you have to show your vehicle has been well taken care of. You'll also want to make sure you have any manuals that came with the car in it so the next owner can know how all of the systems work.
Make the Selling Process Easy for Yourself
Selling your car can be a complicated process, but it doesn't have to be when you go through an honest and helpful dealership like Ryan Cadillac Minot. When you take this route, you're working with experts who know exactly how to handle this sort of transaction while respecting all local laws. We also have a full grasp of the value of your car and will give you a fair price. Some sellers are ready to risk the open market and try their hand with individual buyers, but those who want a safe and swift deal come to us.
You can skip marketing your vehicle. You can avoid long negotiations with buyers that might go nowhere. You can work with a legitimate institution, which provides a lot of peace of mind. Selling your car is an exciting time and frees you up to move on to the next vehicle that's right for the next phase of your life. Doing so here at Ryan Cadillac Minot makes things even easier because you can trade in, so you can sell your car and drive off in your new one, all on the same day.